We're pleased to offer the following services at Animal's Choice Veterinary Clinic:
Appointments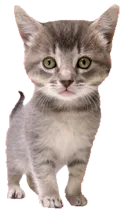 Our appointment book is computerized, which allows us to efficiently make appointments for you and your pet. Our receptionists and team will attempt to accommodate all requests to the best of our ability. Appointments can be made for pet wellness, surgery, bathing and grooming, and boarding. Emergencies are accepted anytime our clinic is open. If you feel you have an emergency with your pet, please call us or come in immediately. If possible it is best to call before coming in so that a staff member can advise you on your particular emergency.

We have a veterinarian and personnel on duty six days a week who are trained and equipped to handle any urgent care your pet has. Our veterinarians and technicians will work together to try to save a pet's life. Emergencies can be things such as accidental ingestion of rat poison, hit by car, and chocolate ingestion. If you ever feel that your pet needs emergency treatment, do not hesitate to call or come in immediately.
We are also available for urgent care when the condition is not life-threatening. If you feel your pet needs to be seen before you are able to get an appointment, our veterinarians will work to "squeeze" you in between scheduled appointments. When you arrive, our receptionist will be able to give you an estimate on how long you may have to wait in order to be seen.
Emergency service is available after business hours until 11:00 pm. After hours emergency service does involve an emergency fee, and full payment will be required using cash or credit card only. After hours emergency service is reserved for true veterinary emergencies.
Surgery Services
We are pleased to offer a variety of surgical services. In addition to routine spay, neuter an dental cleanings, we also perform caesarean sections, cryptorchid neuters, horse and cattle castration. We also perform several specialized surgical procedures in orthopedics and internal medicine. Our veterinarians can perform fracture repair, MPL repair, FHO/hip surgery, along with others. They can also perform exploratory surgery, intestinal resection, foreign body removal, bladder stone removal, and many more. Give us a call to let us give you a quote on the specialized surgery your pet may require.
Boarding
Our kennel is an indoor kennel. Your pet will stay comfortable and clean. Your dogs will be allowed to exercise in our outside run twice a day. Your cats will have a large cat condo to stay comfy in. The dog kennel and cat room are not located together, so there's no tension between dogs and cats.
Grooming
Bathing and grooming are available at our clinic. Our groomers, Katherine Ingle and Eva Walker have many years experience in grooming dogs and cats. Grooming is offered 3-4 days a week. We also offer Hydrosurge baths, which is a soothing, massaging bath. Your pet will not only be clean, but relaxed and feeling refreshed! Call us to book a grooming or Hydrosurge bath appointment.
Dogs
Cats
Rabbits
Goats
Horses
Cows